Reinventing Ourselves from Another Point of View at 33 Contemporary (Zhou B Art Center)
August 15, 2016
I'm excited to have one of my paintings participating in this 1st Annual Self-portrait Exhibition.
Reinventing Ourselves from Another Point of View aims to explore how we see ourselves from another point of view. Using self-portraiture to examine how we think others see us as an outsider.
Opening Reception: August 19th, 2016 from 7-10pm.
Exhibition Dates: August 19th to September 10th, 2016.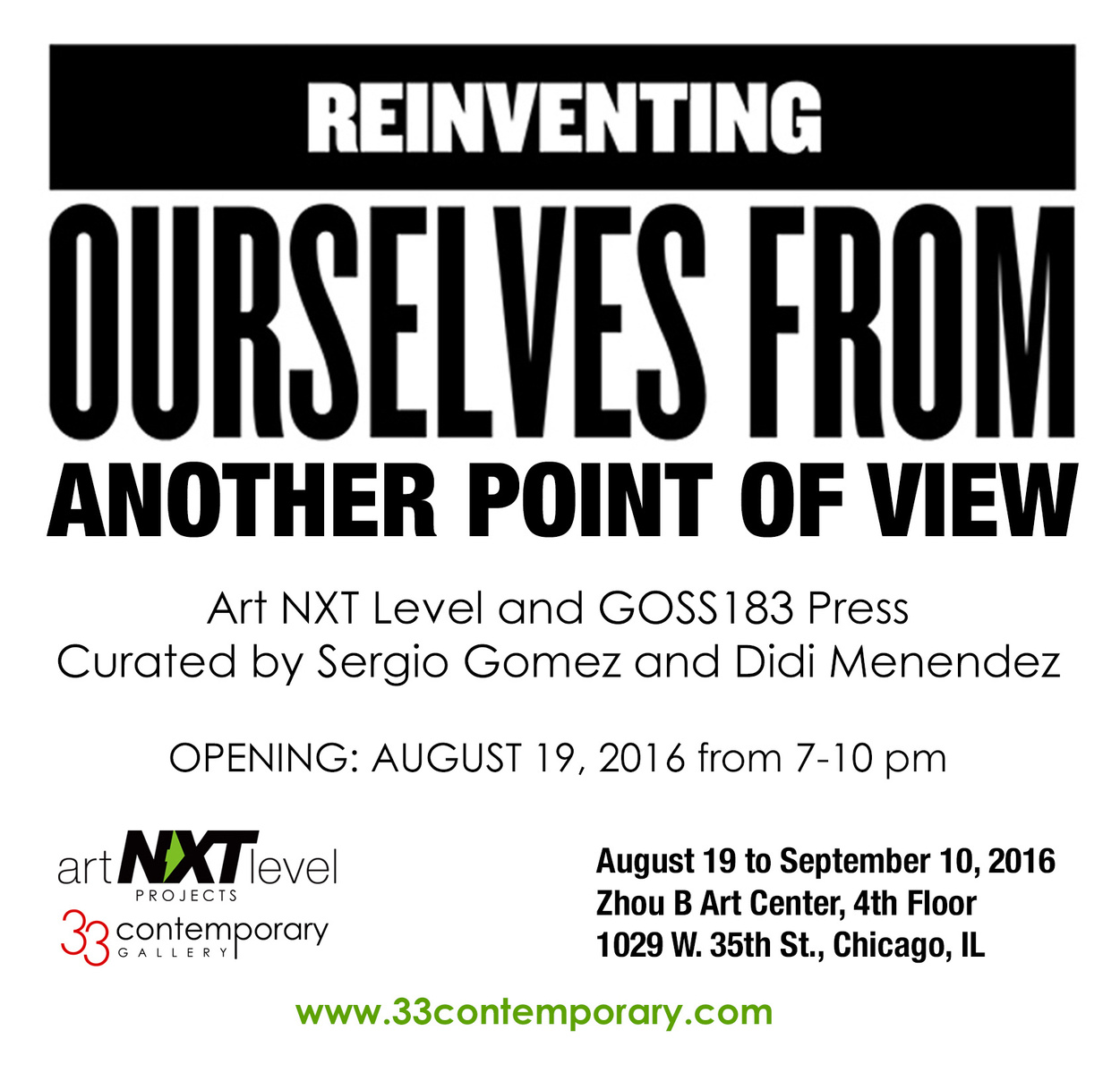 Click here to view PoetsArtists Issue #75. (The Self-portrait Issue)
Participating Artists:

Beth Kamhi
Billy Pozzo
Bojana Ilic
Carrie Baxter
Christy Bomb
Cory Sewelson
Dan Addington
David M. Versluis
Diana Leviton Gondek
Jaime Foster
Karl M. Gerzan
Katherine Van Drie
Krista Varsbergs
Marissa Voytenko
Randal Stringer
Sandra Bacon
Adam Holzrichter
Cathy Engberg
Cecile Baird
Daliah Ammar
Elisa R. Boughner
Ellen Holtzblatt
Gabriel Mejia
Greg Halvorsen Schreck
Irene Bailey
Jamilah Adebesin Mason
Jean Lewis
Joyce Polance
Kelly Witte
Lisa Ficarelli-Halpern
Lorena Kloosterboer
Mary Kearney Hull
Matthew Cherry
Nadine Robbins
Natalie Roseman
Natalie Wiseman
Nicole Alger
Omalix
Paul Pinzarrone
Rebecca Griggs
Rick Sindt
Rine Boyer
Samantha Haring
Sara Nordmark
Stephanie Deshpande
Taylor Mezo
Terry Strickland
Thom Priemon
Tim Arroyo
Tina Newberry
Victoria Selbach